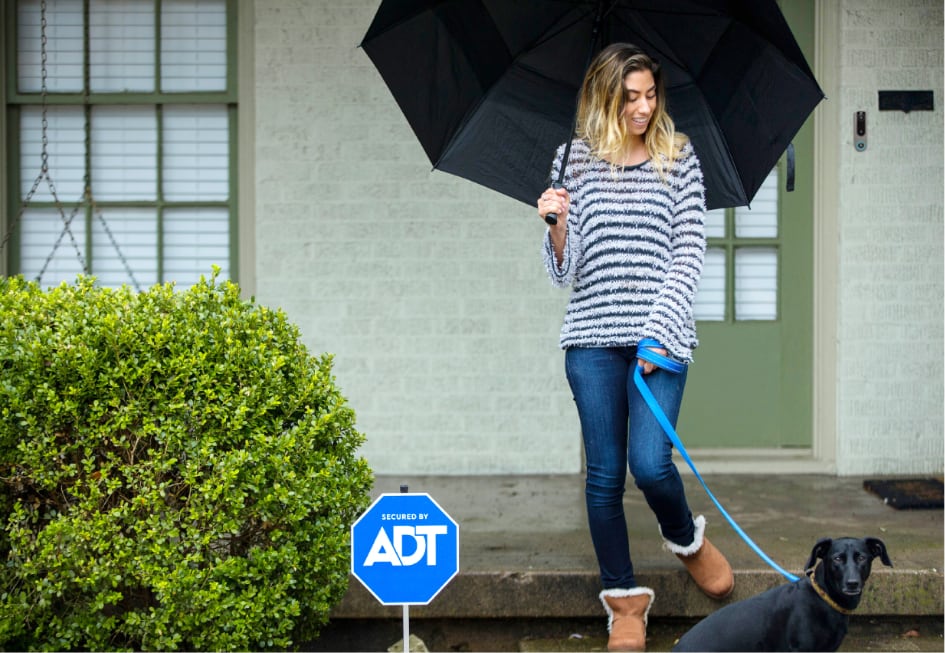 Layering Your Protection Is A Smart Strategy
A layered defense is a wise approach for keeping your home safe. A diversified residential security package should include window and door sensors, surveillance systems, high-def doorbell video, motion-detection lights, and smart locking systems. Signs and decals warn potential intruders that these layered devices exist but they would only be one element of a well-rounded system.
Home security signs might be all you need to stop an uninitiated invader in Orange County, but a decal next to your door may not dissuade a seasoned thief. If they fail to find additional home defense components, they could decide the signage is just for show and your property is a suitable target.
Do Home Security Signs Deter Intrusion In Orange County?
There's a popular perception that installing a home security sign in close proximity to your home's entrance is all you need to safeguard your property. Basically, an intruder will view "Protected By ADT'' and go on past. With this in mind, could you just have a home security sign in Orange County and skip installing a home security system? Basically, a home security system isn't needed, just get a home security sign in Orange County. It's the home security sign that deters intrusion in Orange County not the security system.
While there is legitimate value in showcasing signs and decals from prominent home security providers like ADT®, it won't be sufficient to dissuade career criminals. Instead, you're better off backing them up with some actual security measures. You'll probably agree it's a safer alternative than taking the chance that your home security signs will deter intrusion in Orange County.
Back-Up Your Orange County Home Security Signs With Integrated Security Components
Even though home security signs might deter intrusion some of the time, you shouldn't count on them as your only form of protection. Instead, think about incorporating some, if not all of these devices:
● Video surveillance: To be honest, thieves don't want to be captured by your camera as it might be critical evidence in a legal matter. Consider exterior surveillance that covers main areas of entry including front door, back door, garage, and windows.
● Entry-point sensors: Most invaders break into your home via doors or windows, so you should have those safeguarded by detection equipment like motion and glass break sensors. In the event an alarm trips, your integrated home defense will notify you and your around-the-clock monitoring professionals.
● Motion-sensor floodlights: Even though it's a fact that numerous invasions happen in broad daylight when residents are working, you also need to protect against burglars who wait until dark. Motion-detection lighting located around your entry points will quickly highlight questionable activity and scare off potential invaders.
● Smart locks and doorbell video: Smart locking devices will inform you if anyone attempts to engage your door. A video doorbell takes it one step further by giving you real-time footage. These popular tools both can be managed through the security app on your phone.
● Smart lighting: Another useful home automation device, smart lighting can be programmed for a set routine or turned on directly from your smartphone. They will make it seem like you are present and successfully deter thieves.
Get Started On Your Complete Home Protection Package
Why take the chance that fake home security signs will deter intrusion in Orange County when you are able to install an integrated home defense package? Reach out to (714) 475-2212 or fill out the contact form to consult with one of our specialists. You may select from various packages at reasonably priced rates or you may configure your home's protection any way you like.
Cities Served Around Orange County By Secure24 Your Local ADT Authorized Dealer