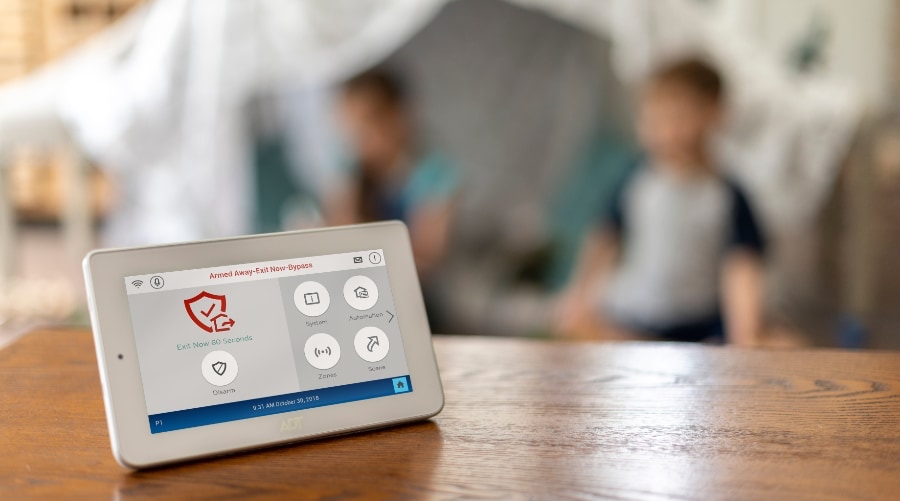 What Is The Best Security System For Orange County Residents?
It can be hard to locate the best home security system as an Orange County resident. Out of countless things that promise to fully protect your home, which ones do you choose? On one hand, there's the Do-It-Yourself variety of cameras, sensors, and detectors that expect you to mount the products in the best places and also monitor them. On the other hand, there are businesses that would like to charge you exorbitant prices for over-complicated components that don't fulfill your needs.
The challenge with finding the right Orange County home security system is that each family and locale is different. You may want the highest security, video, and home automation solution, while someone else just needs wireless sensors on their windows and doors. With so much discrepancy in residential security priorities, here are some rules of thumb regarding what the perfect home security system should include.
Look For Companies With A Wide Range Of Trusted Home Security Products
Your security system is only as good as your security equipment. And because every house will have a unique security design, every piece in the company's lineup needs to be high-performing. When determining what the best home security system in Orange County is, find out if every single product:
Performs as it should: Window glass break detectors should do their job 100% of the time -- even if the power goes out. Surveillance cameras with motion sensors should be able to film in dim light and filter out small animals. Home automation should be able to let you set the lights through an app on your phone. If you can't rely on each security and automation product, then you don't own the best residential security system.
Is sturdy: Your security system shouldn't be built using fragile devices that need constant replacement. Exterior cameras should weather any a heavy rain. Your monitored fire detector shouldn't need you to change its batteries every few weeks. And a small touch shouldn't sever the signal between your motion detectors and your round-the-clock monitoring center.
Is easy to control: Dependable, durable security components are good, but they don't help protect your family if you don't know how manage them. The best security system for Orange County should have a simple-to-use central wall touchpad. In this day and age, your system also should include an intuitive mobile app. And it's a bonus if your security system works with voice commands through Amazon Alexa and Google Home.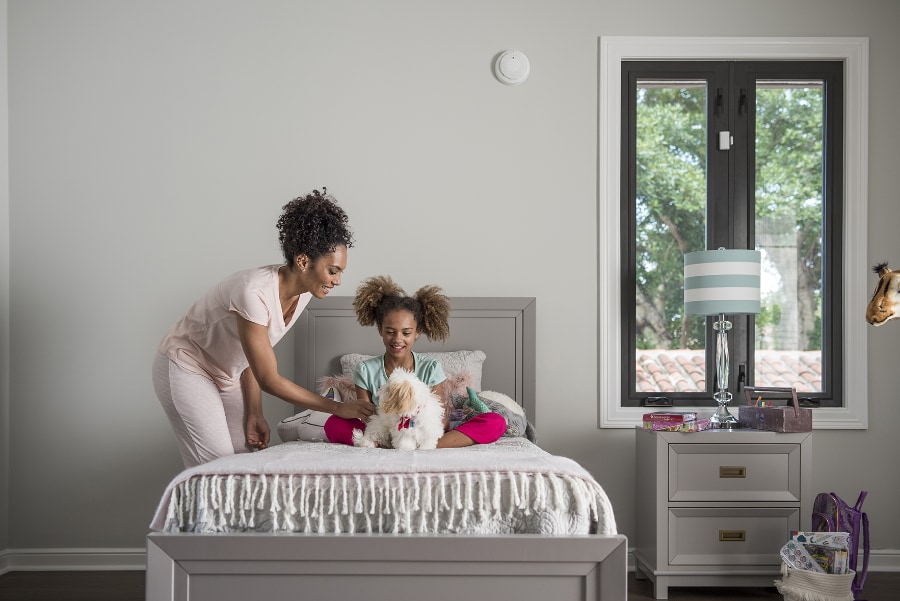 The Best Security System For Orange County Homeowners Is Backed By 24/7 Monitoring From A Trusted Company
A home security system that isn't connected to a monitoring facility only protects your loved ones when you're at home. But if you need your house protected when you're at work or school, or when your out of town, then you need a security system with round-the-clock monitoring from a trusted company such as ADT. Having a dedicated person quickly help you with a triggered alarm leads to a faster response time for safety personnel and a safer home.
Of course, ADT is reliable for more than just its name. ADT uses a redundant monitoring system that makes certain that your alarm will be attended to. If a monitoring center is offline due to a weather emergency or some other natural disaster, ADT diverts your alarm triggers to another monitoring station. And because ADT has one of the most expansive monitoring networks, you can rest assured that you'll always be able to reach a live person who's there for you.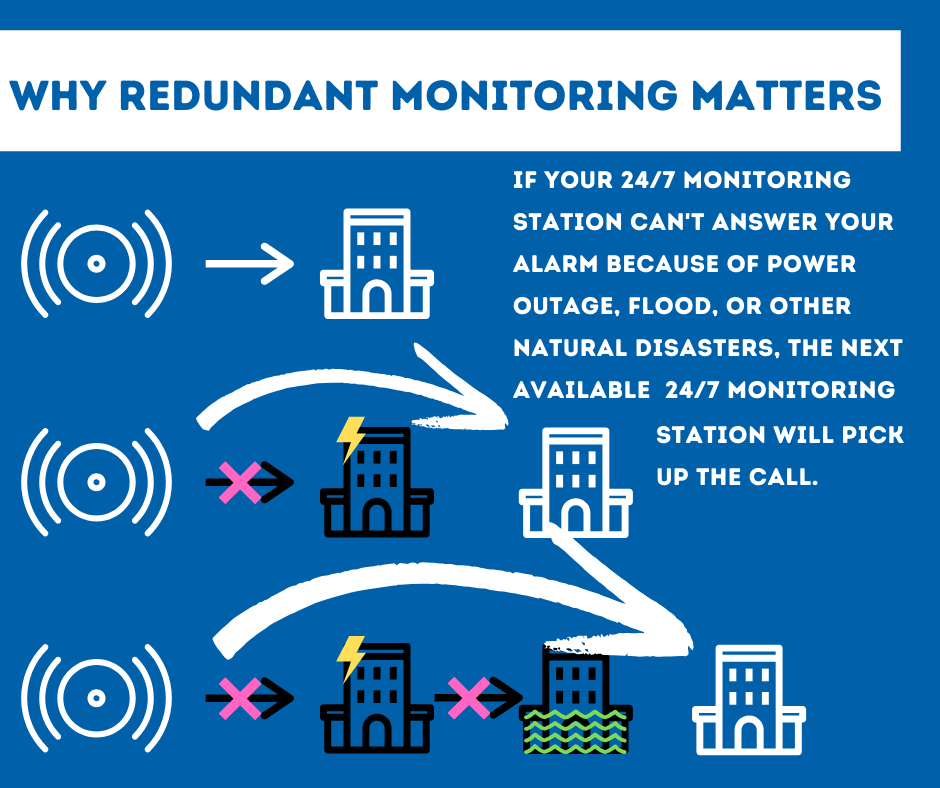 The Best Residential Security Systems Are Installed By A Professional
DIY security systems can work for a room or a specific outside area, but it's hard to have the same quality as when your home security system is professionally installed. Not only does your installer have the experience to swiftly set up your equipment in all the right places, but they will check that each component works. An installer will also demonstrate how you should use each part of your system, as well as help you operate your wall panel and mobile app.
Secure24 Alarm Systems Has The Best Home Security System For Orange County Homeowners
Whether you need a standard security bundle or all the bells and whistles, trust that Secure24 Alarm Systems will give you the best home security system in Orange County. Using high-quality security products and backed by 24/7 ADT monitoring, Secure24 Alarm Systems can build out your system to fit your needs. Same-day or next-day installation times offered in certain areas in California. Simply call (714) 475-2212 or fill out the form for a personalized quote.
Cities Served Around Orange County By Secure24 Your Local ADT Authorized Dealer