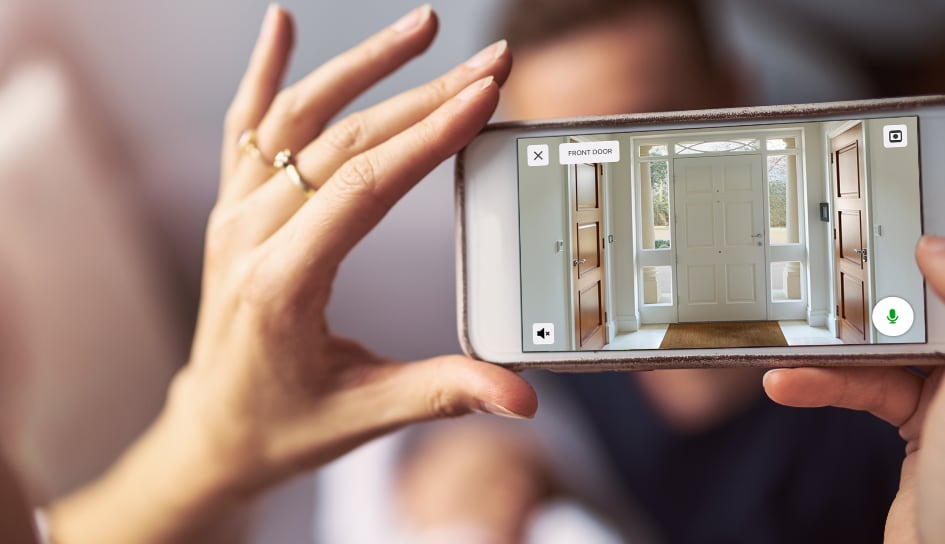 Are Smart Locks Worth It In Orange County
Are you thinking of upgrading your door locks? In the olden times, you just had to stick with normal locks with keys. However, if you want the most high-tech, you should install a smart locking solution that will connect with your security system.
You may ask yourself this question: Are smart locks worth it in Orange County? Or are you throwing your money away on unnecessarily complex devices?
Key Locks Vs. Smart Locks in Orange County
When evaluating entryway locks, you have plenty of options. With that in mind, you will discover nearly all doors are made secure by either a keyed deadbolt or a locking handle, a push-button deadbolt, or a smart locking system. Engage a standard deadbolt, and the cylinder slides through a strike plate on the wooden frame. The bolts are sometimes a door handle lock that's operated via a spring, which will make the door more of a challenge to pry open with a a crowbar or other device. If you would prefer not having to fiddle around with a traditional keyed lock, you have the option of getting a push-button lock that activates the bolt through a code of 3 or 4 numbers.
Smart locks are interlinked systems that is a popular alternative for your standard deadbolt and door handle. Like a touchpad solution, you enter a PIN code to open the door. But when you utilize a smart lock, you have the opportunity to link up to your property's wireless network or home security system to do more. With the help of a simple smartphone app, you have the ability to:
● Remotely lock and unlock your door
● Set customized keycodes for family members and friends
● Receive a phone text when the door lock is opened
● Create short-term PIN numbers for visitors
In Which Circumstances Are Smart Locks Worth It In Orange County?
If you are considering the addition of a couple smart locks as substitutes for ordinary locks, you might be undecided on whether they are worth the effort. It would be convenient to remotely unlock your doors, but the brand and model are important factors in how dependable and functional they will be. If you go with a single solution not integrated to your security, be certain that your smart lock utilizes 128-bit encryption and has a cell phone app that gets regular updates.
But you should know, the true power in a smart lock is experienced when integrating it with your property's complete security package. Now you can make your locks coordinate with your other security components to upgrade your home's defense and make your life easier. To illustrate, when your video doorbell senses a person coming up to your front porch, your smart locks have the ability to automatically lock. Or set geotracking on your security system mobile app and have your doors automatically unlock when you approach in your car. You may even want to set off an alarm if a visitor tries to punch in an invalid code numerous times.
Basically, a smart lock is worth it in Orange County if it's connected to your home security system!
Contact Us To Ask For Smart Locks With Your Home Security System
If you want the best smart locks in Orange County -- along with a state-of-the-art residential security package -- reach out to Secure24 Alarm Systems. We will craft the perfect system with the alarms, sensors, cameras, and locks for your needs. Dial (714) 475-2212 or complete the form below to request a consultation.
Cities Served Around Orange County By Secure24 Your Local ADT Authorized Dealer